Available Pets
Browse our available pets for adoption below. If you're interested in adopting any of our animals, please fill out our online adoption form. We will review your application and be in touch with you as soon as possible.
All of the animals below are currently available for adoption through A New Start On Life Animal Rescue in West Michigan. Visit our contact page and fill out our online request form if you have any additional questions or would like more information on any of the pets below.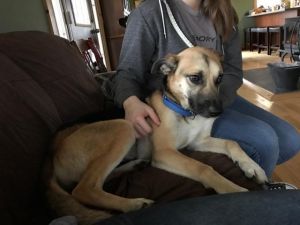 German Shepherd Dog
Up-to-date with routine shots
Spayed/Neutered
Greta is eager for new adventures and spending time with her forever family. She is smart and curious. Greta needs an active family that wants to walk and play and run around with her. She loves to snuggle and get cozy comfy with her people when the day comes to an end.
Young, Female, Large
Photo Credit: Unsplash via pixabay.com